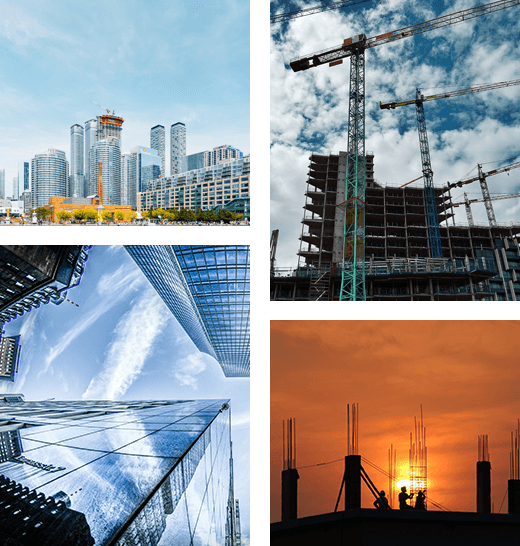 About Us Innovate. Change. Lead.
---
Perlcon Premix hails from the Amol Minechem lineage, (formerly Amol Dicalite Ltd), which was established in 1979 to produce, Perlite Filteraid and Perlite products for the first time in India.
The group has a state-of-the-art full automated manufacturing plant in Gujarat offering Perlite Filteraids and a wide suite of building materials. The group enjoys a great reputation in domestic and international markets for its innovative products and technological prowess.
Perlcon is a company symbolising innovation and change. With a unique building materials product range that helps save on material usage, speeding up on site work and is environment friendly at the same time.
Read More
Why Choose Us?

---
With PERLCON innovation, you get the following "Value Additions" readily and consistently;

Sand Free System
Green building construction, saves environment, saves energy, riddance from multiple handling/sieving of sand etc. Reduced manpower requirement.

Self Curing Materials
Require no post application water curing. Therefore, no efflorescence on new construction due to inferior water quality. Saves water.

Light Weight Construction
Increased coverage, higher productivity, reduced dead loads. Easy to work.

Enhanced Site Productivity
Better consistency, least material handling, minimize manpower & wastage at site.

User Friendly Single Pack System
Easy to handle, just add recommended quantity of water at site.
OUR PRODUCTS

---
Perlcon innovations improvise conventional products' properties to optimum level and simplify their application processes at site. Perlcon construction materials save time, effort and cost in 'real-time' situations. They are light weight, easy to work with and therefore, they are real 'Performance Enhancers' on Field! Thus, Perlcon products benefit all the stake holders – Builders, Applicators and Inhabitants!
Repair/Renovation

New construction
Repair/Renovation
New construction
Testimonial

---
Since many years we were facing a constant problem of damp walls at The House of MG, 120 year old building built in brick and mortar, in several places in basement as well as around our swimming pool.
While I was attending an exhibition sometime in 2014, I came across Perlcon's Osmoplast displayed at their booth. Osmoplast claimed to be a cement based premixed plaster which breathes out any dampness coming in the wall in form of vapour without damaging your paint/wall surface.
It has been two years now since we used their product and till date there has been no dampness observed by us on the walls and we are satisfied with the solution Perlcon has offered us.
I extend my good wishes for their future endeavors and recommend Perlcon's Osmoplast to people facing wall dampness related issues.
Abhay Mangaldas, Founder Director, House of MG