MaskaPutty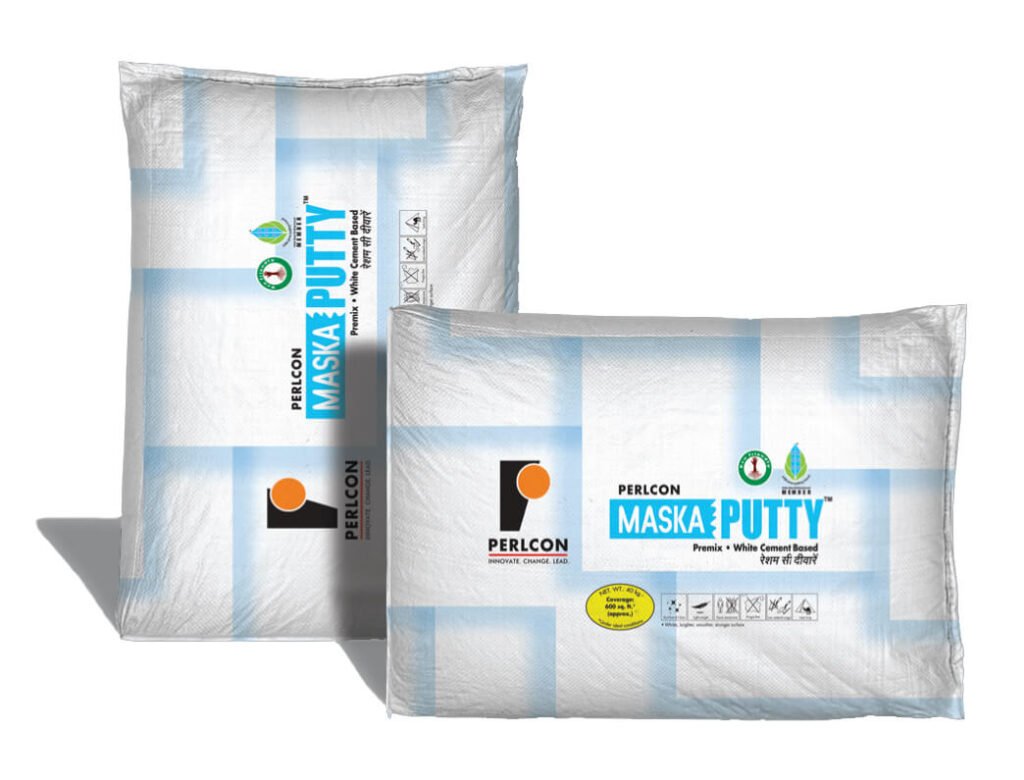 Finally, there is putty that offers more than just whiteness. Perlcon introduces Maskaputty, new age wall putty that facilitates 'maska' smooth wall finishes.
Perlcon Maskaputty comprises micronized particles that are much finer and far lighter than ordinary wall putties. These properties make Maskaputty easier to mix and generate a super smooth paste that results in smoother walls and 25% higher coverage than other putties.
Maskaputty provides a better skim coat for fresher-looking colors and consumes less paint. Maskaputty has high resistance to moisture, efflorescence and fungus, which ensures better longevity.
Maskaputty is gentler on the hands and does not cause acute dryness or cracking of skin while working.
Benefits

---
Light Weight

Lasts Long

Fungus Free

No Post Sandpapering

Dust Free & Clean

Saves Manpower

Less Material Usage
Technical Specifications

---
Dry density: 830 kg/cum (+/- 5%)
Initial setting time: 120 – 150 mins
Final setting time: 300 – 360 mins
Pot life: 2.5 hrs
Coating thickness: 0.8 – 1.2 mm
Coverage*: 15 sq.ft./kg
Shelf life**: 6 months
Ideal for use at 27°C to 30°C
* When applied under controlled environment by skilled applicator and with proper tools
** When stored in proper location with reasonable care. Under packed conditions.
frequently asked questions

---